;
Belgium
3 Wind Tunnels listed for Indoor Skydiving in Belgium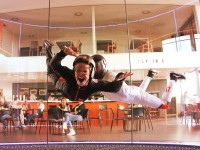 Wallonie
Located right next to Liège Airport in Bierset, the new concept of fun is at FLY-IN, home of the largest free-fall simulator in the world. A wind tunnel, completely circular, with a 17 feet in diameter and 45 feet high. The wind speed can reach up to 300 km/h. Unique comfort and thrills both for those who make their first flight and for skydiving professionals. Accessible to all, from 5 to 99 years old, FLY-IN makes you disco...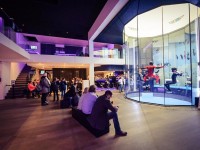 Wallonie
The windtunnel has a diameter of 4.5 meters and has the highest flightchamber in Europe with its 17 meters height and 5 meters glass and a maximum airspeed of 310 km/h. An extraordinary architecture offers every spectator the chance, to observe the breathtaking flight experience "LIVE". The windtunnel Airspace Indoor Skydiving is a reference for the (www.isg-group.de). The 25 meters high building is located near on an Inte...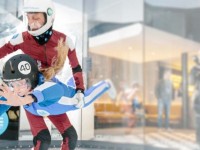 Wallonie
Be mentored by a coach to make progress in the short term and become an indoor skydiving master. An instructor will guide you during your flight, with interpretation, technical support and debriefing of your session. Coaching by a personal trainer is available by reservation. We also regularly invite external coaches with international fame. Rates vary per coach.